Our Profile
In 2006, in a move to align themselves with global trends, Castrol pioneered the concept of a specialized distributor network in South Africa, creating this network by appointing only the best performing distributors. These distributors had to be service orientated, technically proficient, be highly motivated and have total brand awareness.
Of the more than 200 distributors, Lube Marketing, with its experience in the industry starting in 1994, was Castrol's choice for the Greater Cape Town area.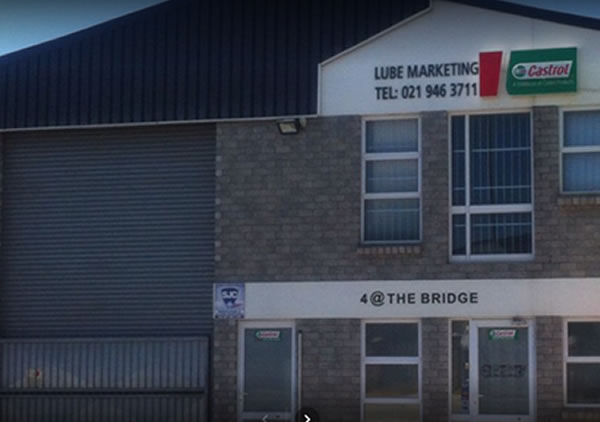 Lube Marketing's Paarden Eiland 5000m2 depot serves as the company's head office and central distribution point; Satellite depots located in Stikland (Bellville) and Paarl, provide unbroken and efficient service levels for these areas, an important factor in this industry.

Our fleet of vehicles, sales and technical teams equip us to offer and maintain these high levels of excellence. Having staff on standby 24/7, we go the extra mile by being on call for those emergencies that are sometimes unavoidable.
Our technical team will advise and recommend the best product for you, taking into account your application and your budget, maximizing productivity, and reducing downtime and costs.

Failure analysis is another service offered by ourselves, assisting you in preventing recurrence of these unwanted and costly mishaps.

We understand that time is money, and we make every effort to ensure that your company runs like a well oiled machine!
Our industry-specific sales executives are on the road throughout the day, making sure that your inventory levels are in order, to answer your queries and above all to maintain the great business relationship that we strive to have with our entire customer-base. Over-the-counter sales of drums, pails, small pack and units at all 3 our branches, have over the years given us a leading edge, making our products accessible to not only industry but also to small business and the general DIY public. Our friendly and courteous staff will cater for your every need.
---
In keeping with our country's call for transformation, Lube Marketing prescribes to the BEE Act, and currently have a rating of a Level 04 contributor.